Find your Home's Value

Get a free comparative market analysis of your home's value sent to you with no obligations.
Welcome to the best resource for searching for homes, provided by Mary Anne Walser, Keller Williams Realty
A home is not a home because of its room dimensions or the color of the walls. It is about how you feel when you walk through the front door. And the way you can instantly envision your life unfolding there.
This is about more than real estate. It is about your life and your dreams.
Different by design
Keller Williams Realty takes a different approach to real estate, one that is built on personal touches, win-win deals and positive results.
Mary Anne Walser utilizes the latest technologies, market research and business strategies to exceed your expectations. More importantly, we listen and that means we find solutions that are tailored to you.
How we can help
Thanks for starting your real estate search with us. This website is full of information for you whether you are looking to buy or sell.
After you have had the chance to review this information, contact me so we can tell you more about how we can help.
We appreciate the opportunity to earn your business.




- 2013 -
THANK YOU to the Fulton County Daily Report
for naming Keller Williams the "gold winner"
real estate brokerage of choice among Atlanta attorneys!



Discover the benefits of working with a
Certified Luxury Home Specialist:


Tell your friends about us!

*Subscribe to my blog! Real Estate Wisdom*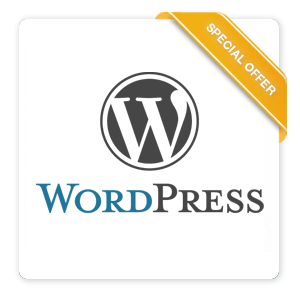 "THIS MONTH IN REAL ESTATE"


-HOME SELLER TIPS-




"Around the Community"
~ St. Patrick's Day Parade! 2014 ~

~ Atlanta Dogwood Festival! 2014 ~



~ Georgia Renaissance Festival! 2014 ~
~ Atlanta Food & Wine Festival! 2014 ~

"Client Testimonials"
"Mary Anne is a rare treasure in the real estate industry. I have worked with her on a personal real estate transaction and I have recommended her to executives joining Euramax who are relocating to the Atlanta area. Everyone joins me in raving about the quality of her service. Her dedication, knowledge and expertise are top notch. The added bonus is that Mary Anne is a great person to work with as well." -Jeff Hummel
"Mary Anne completely changed our perspective on realtors while representing us on both the buy and sell sides of our move. We'd had good realtors in the past, but Mary Anne gave us a level of professional service that was in a totally different league. Her skills and depth of knowledge are unsurpassed: my wife and I are both attorneys, and I'm actually a real estate attorney, but Mary Anne still managed to impress us with her real estate knowledge and abilities during the entire sale/purchase process. She also did a masterful job in managing all of the different constituencies and in making us feel like we had a rock-solid advocate throughout the process. We can't say enough good things about Mary Anne, and she is now our go-to contact for referrals if anyone we know needs a realtor." - Kevin O'Sullivan
"About 8 months ago, I changed jobs and moved to the Duluth area and Mary Anne was my realtor. I had very specific criteria (within 5 miles from work, target price range, size yard and square footage). Mary Anne picked me up at a location near work and we looked at 5-6 houses on the first day. I found a house that I wanted and she took it from there. She is a true professional and personifies customer service, a dying art these days. I was busy learning the area and starting a new job. Her services were very helpful to me. She saved me time and it was truly a pleasure working with her." - Michael Boyer
"Mary Anne has been our real estate agent twice - once when we bought our first home and then again when we sold that home and bought a new house. She is FABULOUS! All of the above characteristics describe her well - she does great work, she is so personable, she knows her field well, she provides a lot of little touches that make a difference (i.e. taking pictures of the house that you are selling, sending e-mails about houses that you may be interested in, etc.). She really listens to what your needs are and helps you make an informed decision. Also, she is willing to change her schedule to meet your needs. I would recommend her to anyone who is buying or selling a home. We will absolutely use her again when we decide to sell." - Rachel Knopf Miller
"In addition to having a depth of knowledge and experience in the real estate field, Mary Anne listens to her clients and then provides assistance tailored to each client's needs. She doesn't waste your time and she adds value to the process. And she's very personable -- altogether a great combination." - Katherine Maynard
"Thank you so much for everything. You made a very stressful time in our lives quite manageable. We were so fortunate to have the opportunity to work with you. Rest assured, I will be telling everyone in Atlanta what a great job you did for us." -T.C. Whittaker
"You will never find a more hardworking, dedicated realtor than Mary Anne. She pulled off a miracle selling my house in a 'transitional' neighborhood and a dismal real estate market. Her negotiation skills and tenacity saved the deal when the buyer pulled out after the inspection. I seriously cannot say enough about how committed she is to her clients. I live out of state and she was a lifesaver for me. She arranged cleaning, repairs, and anything else I needed. My house was not one of her highest commissions I'm sure, but she treated me like it was her top priority from start to finish. I would recommend her over and over again." – Stefani Melvin
If you are looking to purchase a home, she will guide you through all the steps with her wealth of knowledge.
"Mary Anne has helped us through a couple of difficult home purchases and sales, and through it all she remained diligent and dedicated to ensuring 1) the deals happen and 2) we had the best counsel available. It's easy to recommend her to anyone looking to buy or sell a home." - Matt Gove
"Mary Anne is the best realtor you could ever hope to use. We bought our house using her and then sold it 5 years later through her as well. She was wonderful when we were house hunting. She listened to our needs and put together a fantastic short list of properties for us to view that took into account our needs. She did virtually all the work leg work up front which was great since I was relocating from the UK and my husband from out of State. We had just one weekend to find our perfect place and Mary Anne found it for us! She even entertained our 3 year old when she got bored! Her legal background was such an amazing and unexpected bonus during the closing. When we sold the same house with her 5 years later her advice on how to present our house was spot on. Mary Anne was way ahead of the other realtors in understanding what was happening in the market and making sure we got the best price. Her photographer was amazing and we had an offer in on day 1 and it was sold for virtually asking price day 2. She always advises with YOUR best interests at heart. Her legal knowledge again comes into play fantastically well for closing when selling. She offers something most other realtors just don't have there. She is so sharp and her attention to detail is unrivaled. We always knew everything she advised us was 100% for our benefit. Throughout all of our interactions the best thing aside from her amazing professional talents was that spending time with her was really enjoyable too! She is a genuinely nice person into the bargain. Our only complaint is that she is still based in Atlanta now we've moved out of State again!! Mary Anne is solid gold. Buying in Atlanta we would never consider using anyone else." - Laraine Levin
"Great help and attentive to the Customer desires" - Ziad Abou
"Mary Anne is energetic and extremely knowledgeable; as a first-time home buyer I was extremely grateful to her both for her expertise and for her willingness to go the extra mile to help me find the right home." -David Joffe
"Mary Anne is very hard working and well-connected with other realtors in town, which is key to getting your property top visibility. She's also direct in her feedback to you on price, marketing strategy, etc. Part of her marketing strategy is to make good use of social media and she regularly lists her homes on Facebook, writes a blog, etc. She held an open house for other realtors in town and proactively reached out to realtors she knew who regularly sell in the Vinings/Smyrna area even before the house was officially on the market. I took her advice on getting my house ready for market, staging of my home, etc. and it sold in just two weeks! I highly recommend Mary Anne." - Lorene Schaefer, Esq.
"Mary Anne helped my family to find a home in the Atlanta area. This is the 5th house I've purchased and Mary Anne is by far the best realtor I've had the privilege to work with. She was an expert on the area and knew immediately what we're looking for. I feel lucky to have worked with her and would recommend her without reservations." -Duane Vickrey
"Mary Anne helped my wife and I find and purchase a home in our "dream neighborhood". Her competency and tenacity as a realtor combined with her background in law really made the difference in making the entire process as smooth as possible." -Mark Wolff
"Mary Anne is fantastic! She helped us find the perfect duplex in Midtown. She is thorough and very efficient. She always took us to see something that was fresh on the market so we'd be some of the first to see it. She is truly wonderful and a pleasure to have worked with. I would recommend her to anyone!" -Brittany Pool
"The linked in form said to "check" three positive attributes out of a list of seven. But I could have easily checked them all. In addition to the positive attributes on the form, Mary Anne is patient and makes a complicated house selection process ever so easy for her clients. She is just a joy to work with." -Sheila Tschinkel
"Mary Anne provided stellar service while our home was listed in a difficult economy. She provided professional feedback and guided us in our decision making without prejudice. In addition to being an overall nice person to associate with in what could be an emotional and highly charged process; Mary Anne's integrity and honesty kept the process in perspective while respecting our wishes for desired outcome." -Dan Trzos
"During the summer of Mary Anne Walser worked with me to find and purchase my first home. Her level of customer service and dedication to her clients is extraordinary and should be the envy of any organization. She is one of the hardest working and most dedicated individuals that I know. Thanks to Mary Anne I have a wonderful home in a marvelous area of the city that I never would have found or considered without her expertise and dedication on my behalf. I am profoundly grateful I chose her as a realtor and have no reservation in giving her my strongest possible recommendation." -Robert Field
"You cannot find a better real estate agent than Mary Anne. She anticipates the bumps (and there usually are a few bumps with any real estate transaction) and gets you ready for them and, most importantly, over them smoothly. She is first class all the way and delivers results. She was so good as our real estate agent that she inspired me to become one too! On top of all the professionalism, she is a nice, good person. You will not be disappointed in Mary Anne Walser and I highly recommend her to anyone who needs help in selling or buying a home." -Tom Wethington
"Mary Anne Walser helped my husband and I purchase our first home. She guided us "newbies" through the Atlanta real estate market and provided us with solid information so we could find out the perfect house for us. And, we were able to get under contract in time to make the deadline for the federal first-time home buyers tax credit. She took us to see nearly 60 houses in two weeks, which was a breeze thanks to her cheerful, upbeat personality. Mary Anne is very knowledgeable and was able to answer all of our questions along the way. She made buying our first house a dream and we plan to use in the future for our real estate needs. Mary Anne is the best! I highly recommend her." -Liz Klipp
"I just used Mary Anne as my real estate agent for the third time on a real estate transaction. I would never use anyone else - she is extremely professional, smart and enjoyable to work with (plus she's an attorney!)" -Julie Armstrong
"Mary Anne has been a great help when we listed an investment property and bought a foreclosure property. Both were difficult transactions and she was able to help with every step of the process. She has great knowledge of the real estate business. High recommend her and it will be a fun experience too!" -Chanel Katic
"Mary Anne helped us sell a home in a very tough market. She responded promptly to all of our questions, offered great and reasonable suggestions and made the process of selling a home pleasant. That fact that Mary Anne is a lawyer made us feel even more confident. We highly recommend Mary Anne for all of your real estate needs." -Raegan Ferguson
"MaryAnne was a wonderful Realtor. We hired her to sell a mid-century modern in an upcoming neighborhood. The house really required a specific buyer; someone who would fall in love with the place and see the love and hard work that went into remodeling it. MaryAnne took on the challenge with excitement and enthusiasm. She kept up our momentum through a difficult housing market and found the right buyer for the house. It was a smooth transaction and we knew we were selling the house to someone who truly appreciated it for the gem it was. We would absolutely hire MaryAnne again and recommend her to anyone looking to purchase or sell a house." -David & Leigh Eidson
"Mary Anne made our first home buying experience wonderful! She was professional yet fun and walked us through each step of the process. She has also done a great job of checking in with us over the past couple of years. We recommend her to people all the time!" -Brittney Gray Gove
"We worked with Mary Anne to buy our first home. I was extremely nervous about the process, but it was truly an enjoyable experience with Mary Anne's guidance. We defined our interests and requirements at the outset, and she found a number of outstanding homes that exactly met those requirements. She valued our time and provided honest counsel throughout the process. We were almost sorry when the process ended with us buying a home because we were having so much fun each time we met for an appointment!" -Christopher Pitrof
"Mary Anne did a great job as my real estate agent. She was very patient and thorough - helping me narrow my choices down very efficiently. Her advice about the market, offers and the contract were spot on. And she was fun to work with - an important characteristic for someone you spend a lot of time riding around with." -Lauren Barrett
"When I moved to Atlanta 3 years ago, Many Anne helped me find an apartment that perfectly suited my needs, and then a year later, she helped me find my townhouse. She is expertly knowledgeable on the Atlanta real estate market and offered sound, valuable guidance. I am very happy in my current home." -Patty Kubus
"I HIGHLY recommend Mary Anne for the sale or purchase of residential property as she is a phenomenal Realtor. We all know what a Realtor should do, namely, listen to the client, determine priorities, then offer a range of potential properties that meet the criteria-- all while being collegial and meeting the client's time schedules. This is not easy and most of us have been disappointed by at least one Realtor who did not meet these standards. I can confidently boast that Mary Anne understands and lives by these rules. Not only did my house sale/ house search conclude successfully, but I also felt like it was successful because of Mary Anne and not in spite of her. She is very responsive, very professional, very knowledgeable and very personable." -Richard Rimer